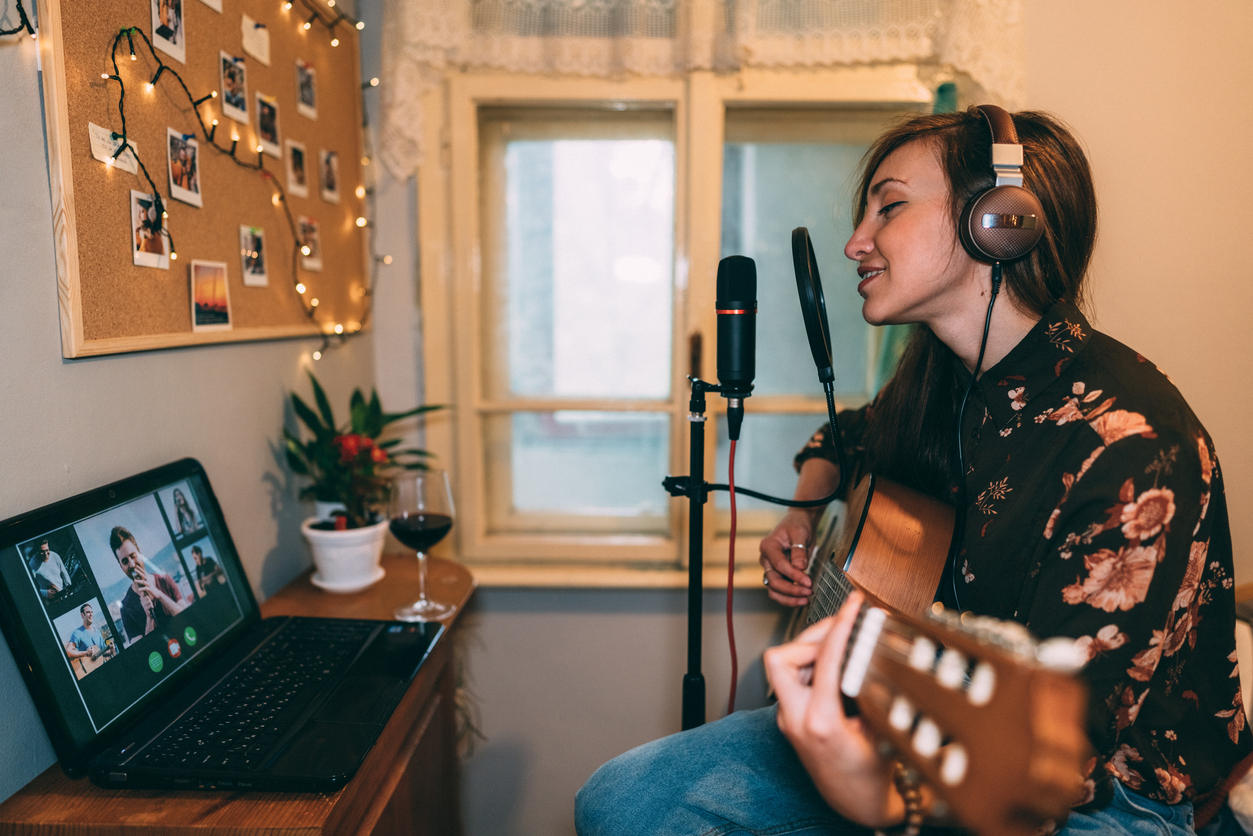 We're nearing the tail end of the year 2020, and no one can dispute the fact that the evolution of digital technology has never been faster. It is the year when the Covid 19 pandemic has been biting hard, and vocabularies such as social distancing have effectively found their way into our way of life, with most schools now turning to offer online classes. However, Covid or no Covid, online learning has been gaining momentum since several decades ago, with many learners preferring to enjoy classes from the comfort of their sofa. And music learners haven't been left out of the project either. So, why do you think attending a music class on the internet is better than the traditional way of learning? Let's find out below.
It is Convenient
Human beings have a tendency towards the comfort zone. Ask philosophers, and they will tell you that people work so that they can be comfortable in the future. That said, it is no surprise that convenience is the number one advantage that comes with learning music online. I can't forget those days when I used to wake up very early in the morning so that I could avoid getting to school late. Every time I got up late, I knew that I would be in trouble because 'three-nil' was always waiting for me. That was three strokes of the cane. With online learning, there is no
such thing as getting to class late. All you need is to have a good internet connection. Some music instructors will allow you to learn on your own terms (at your own appointed time, etc.) This is what I call convenience.
You Can Record Lessons for Recap
Let's say you are learning how to play the guitar online; it is difficult to remember everything you have learned unless you are a genius. With online classes, it is possible to record everything you are taught so that you can go through it in your own free time without being a nuisance to your instructor. You can replay your recorded lessons as many times as possible until you grasp how the chords are played. This will improve the pace at which you can learn.
It is Cheaper
Compared to physical schools, online music schools have far lower operational costs. That is because the latter doesn't pay rent, and neither do they have to build lots of physical structures (classrooms). In fact, most online music teachers run classes right from their homes. With operational expenses being low, these instructors have no reason to charge exorbitant fees. With just a few pounds, you can really learn a lot on matters of music and achieve a great deal, no matter your financial situation.